There are numerous ways AI can be applied in plastic surgery. From big data and machine learning to deep learning, natural language processing and facial recognition, AI-based technology provide plastic surgeons many means to advance their surgical practice. With this in mind, Dr. Sina Bari is optimistic that AI can modernize reconstructive and plastic surgery despite the early challenges facing the use of AI in healthcare.
Dr. Sina Bari's Background in Tech
Long before Sina Bari became a medical professional, he had a strong passion for computer science. This is typified by his eagerness to learn to program at the young age of eight. While in high school, Sina Bari worked in parallel computing and networking via a National Science Foundation award before proceeding to undergraduate and medical school, which he paid for by working in IT.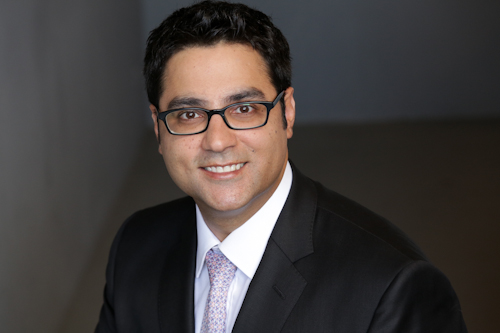 In 2006, Sina Bari was one of three top medical graduates to be selected as participants in Stanford Hospital and Clinics' 6 years accelerated Plastic Surgery residency. Here, he worked with leaders in the field to learn advanced techniques in craniofacial surgery, hand surgery, and reconstructive surgery.
However, Dr. Bari would later reconnect with technology as a plastic surgery resident, thanks to the bio innovation program at Stanford. Still, there was more to come.
Sina Bari eventually returned to the tech world years later as a solutions architect at iMerit, before marrying the processes he learned to his medical background in a bid to propel advanced healthcare practices. An example of this is his exploration of the use of artificial intelligence solutions in reconstructive and plastic surgery.
Dr. Sina Bari Reflects on AI in Reconstructive and Plastic Surgery
With a background rooted in tech, Dr. Sina Bari sees several potential applications of AI in plastic surgery. One such application is in AI analysis of wrist x-rays, as this could be used to improve the accuracy of detecting closed fractures of the hands and digits. These injuries take up a sizeable portion of a plastic surgeon's workload, and if improperly diagnosed, they can have profound implications for affected patients.
Moreover, with AI, centralized big data portals could be set up to collate information from plastic surgeons globally to create large databases for interpretation. Such portals could speed up understanding of disease pathogeneses and even infer the best protocols for areas in plastic surgery lacking robust evidence.
AI could also be used to combine anatomical localization and surgical navigation to assist surgeons perioperatively in real-time decision making. It may even assist plastic surgeons to monitor skin wound homeostasis, wound healing and physiological parameters.
The potential uses of AI solutions in reconstructive and plastic surgery are numerous, and Dr. Sina Bari hopes to pioneer these advancements to improve patient outcomes.