iCrowdNewswire Feb 3, 2021 2:33 AM ET
Many homes and offices waste perfectly livable space because it's either too expensive or too much hassle to convert them. But now, there's a new way to breathe life into space that's gone unused for a while. For instance, adding a retractable closet door can easily offer homeowners additional storage space without compromising the visual aspect of the home.
Style, Comfort and Protection from the Elements
Custom retractable screens are an ideal way to deliver style, comfort and environmental protection to homes and businesses. These discrete and stylish add-ons to existing home features not only blend in with your existing home plan – no demolition or construction necessary! – but they also help enhance home values.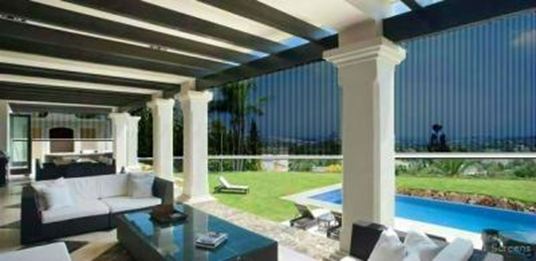 Imagine if you had a relatively large space that's exposed to the elements. Typically, the only way to make judicious use of that, otherwise wasted, space would be to erect walls and partitions. Whether it's a pool-side space, an extra-large garage or an expansive patio where you hold barbecue parties, partitions are an impractical solution.
For one, they're unsightly, even if you paint them over or plaster them with wallpaper – they'll still look like an eyesore! More importantly though, with all the knocking of pillars and building of walls, there'll be huge disruption to your everyday life. The noise, dust and debris may even take weeks to clear – especially if it's a particularly windy region.
Relying on a retractable solution solves all these issues. It restores use of hereto unused space, shelters and protects inhabitants and guests from the elements, and provides esthetic enhancement to an otherwise large and soulless area of the home or office.
Choosing the Right Retractable Solution
Not all retractable solutions are built alike. If you want to enjoy spring and summer months outdoors in your yard or patio region, you'll need to exercise caution when choosing the right screen door. From vetting the experience and skill of the manufacturer, to understanding how their manufacturing process is superior to the competitions' – it all factors into your decision-making process.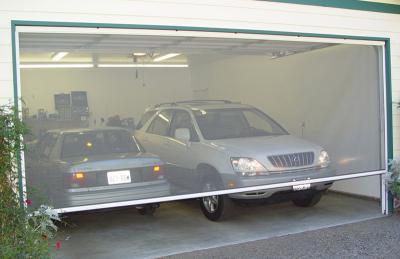 And then, there's the simple matter of choice. Not all manufacturers and suppliers of retractable screens have the expertise or resources to provide high-quality products at affordable pricing. Typically, many industry players offer "standard" solutions that have limited application. So, here's the question:
What do home and business owners do if they require solutions for applications such as garage door screens, patios, porches, lanais, gazebos, workshops, pool enclosures; or for commercial use in restaurants, office and much more? Because many screen door solution providers don't manufacture their products, but simply act as 3rd-party agents, they're unable to meet the precise needs of their clients.
When choosing which retractable solution to go with, make sure your vendor is a manufacturer that can offer custom retractable screens to match your exact needs. Simple things, like using a high-quality patented hydraulic clutch system to prevent slamming and encourage smooth opening/closing, can make life that much more bearable for home and business owners and their guests and visitors.
---