If you own rental property in Baltimore, or plan on investing in such real estate shortly, the idea of taking on Baltimore rental property management duties yourself might intrigue you. While there are numerous aspects of managing your property – maintenance, leasing, finding tenants, dealing with complaints, chasing-down errant renters – there's one responsibility that you shouldn't take lightly: Record keeping.
The value of rental records
You've probably heard about individuals and households maintaining a "sophisticated" filing system for their personal taxes. It's called the shoebox filing cabinet! Everything that's considered "tax worthy" goes in there until filing time. And then…the fun begins!
Well, if you're a DIY rental property manager, overseeing several rental units – be they commercial or residential – the old shoebox filing system just won't work. That's because you're dealing with more than just your family and the IRS. There are:
– Tenants
– Groundskeepers
– Maintenance contractors
– Building Inspectors
– Banks
– Lawyers
…and many other parties involved in a property rental relationship. And if you want to protect your own interests – which should be your primary concern as a landlord – then you need meticulous recordkeeping skills. You never know when you'll need to prove that you in fact did have that unit painted three years ago. Your recordkeeping abilities are what'll save the day!
What's so hard about filing?
The challenge with recordkeeping related to rental property management in Baltimore isn't so much about your abilities to alphabetize and file. It's more about knowing what to file, and when:
– Contact details of all your tenants
– Background check records and tenant references
– Proof of all receipts from tenants (deposits, rent, reimbursements)
– Signed copies of rental agreements
– Proof of all payments you made (to contractors, refunds of security deposits, to other 3rd parties)
– Complaints and resolutions
– Record of major repairs and restoration
– Rental licenses
– Blueprints of your property
– Inspection reports
– Appliance purchase receipts
And that's not even one-tenth of the full list. For instance, you'll likely need to take pictures of a rental suit before a new tenant leases it, and immediately after they've exited.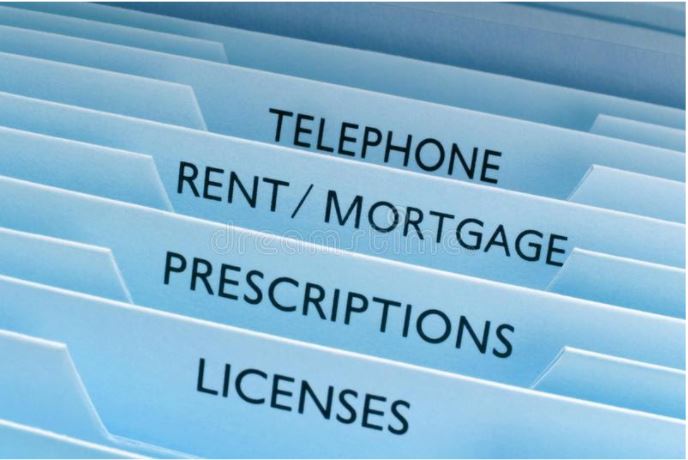 That's in case you must hold them accountable for any property damages while they rented. And, you'll need to maintain rental record history – just in case a previous renter comes back to rent again.
Not that easy
As you might expect, good Baltimore rental property management practices entail more than just creating a spreadsheet with names, contact numbers and amounts received. It requires knowing the law around record keeping. It takes an understanding of what constitutes records worth keeping, and those that aren't significant to retain. 
The laws around rental property record keeping often change. And, if your recordkeeping is lacking, state and local governments have the power to impose fines or suspend rental privileges until they're satisfied you've addressed their concerns. 
While some DIY property owners may discharge their record keeping responsibilities with care, others find it a nightmare. It's why professional rental real estate managers invest in years of training and continued education. And it's also why they use technology and software to help with rental property management record keeping.    
Because it's not always easy, we're here to support you. Reach out to us to discuss your needs for rental property management in Baltimore, and let's show you how we can help.