Belonging to the romantic-comedy-drama genre, 500 Days of Summer still remains one of the most highly-rated movies among its contemporaries, owing to its non-linear storyline and several other non-conventional story and plot elements that made this movie an instant hit among the fans of this genre.
Starring Joseph Gordon-Levitt and Zooey Deschanel as the lead characters, you already know they did not cheap out on the casting department, whereas the rest of excellence is bought on by the screenplay and the story. Many people loved the movie, and if you are one of them, here are more movies like 500 Days of Summer. The list below includes some highly-rated movies similar to 500 Days of Summer.
The movie tells the story of Tom Hansen, an architect that works at a greeting card company, and meets Summer, who is a new hire as an assistant for his boss. He is immediately smitten by her but realises that they aren't compatible as much. Following an event, they both hook up, and begin a relationship, in which Tom feels like he's invested much more than his counterpart.
This is confirmed to him when he is pushed to ask where the relationship is to Summer, who dismisses it. We are eventually taken to the day when the two break up, leaving Tom sad. Summer eventually marries, leading Tom to feel even more down. However, at the end of the movie, we see a much more changed Tom; with a new job at an architectural firm, spots Autumn at asks her to coffee. At first, she declines, but then accepts, signalling that Tom has finally moved on.
If you liked the movie enough to warrant a search for films like 500 Days of Summer, well, look no further, because we have compiled a short list of 500 Days of Summer similar movies, on the themes of rom-com and romantic drama. So, here is a list of movies similar to 500 Days of Summer.
Movies Like 500 Days of Summer
The movies on the list of films like 500 Days of Summer follow the theme of romantic comedy and romantic drama. It was a popular hit among couples and women, and the list has been made seeing preferences and potential audiences those movies similar to 500 Days of Summer have.
Now, onto the list of movies like 500 Days of Summer.
Eternal Sunshine of The Spotless Mind (Released in 2004)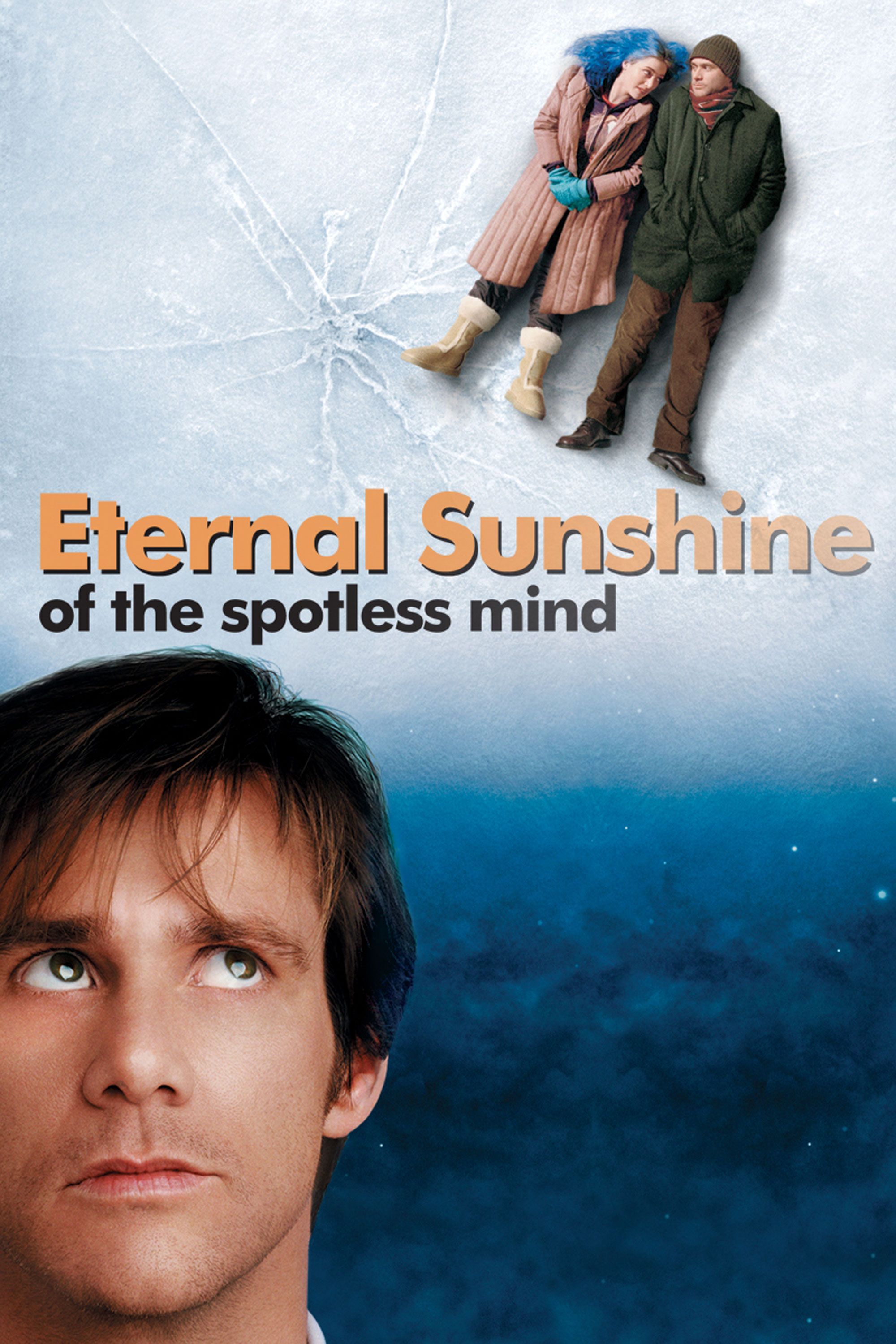 Topmost in the list of movies like 500 Days of Summer, this Jim Carrey flick, which has developed a cult following and is widely regarded as one of the most significant movies of the 21st century, is the one to watch. Despite its weirdly long title, the movie is very much the pinnacle of this genre. It follows Carrey's character Joel Barish and Winslet's character Clementine Kruczynski, after their break-up, when they both undergo memory erasing procedures.
Clementine goes first, but when its time for Joel, he fondly revisits the memories as part of the procedure, but tries, in vain, to stop the procedure to save the memories from going in the dump. However, at the end of the memory trip, Clementine tells him to meet at a location before the memories are completely erased.
After a brief altercation between the owner and the employee of Lacuna, the company that does the memory erase, files of memories saved by the company are sent to all the clients, including Joel and Clementine. Once they meet at the location unknowingly, they again fall for each other and get their memories in mail, saying that they could try to make the relationship work again. A very good film like 500 Days of Summer.
---
La La Land (Released in 2016)
Another romantic-comedy-drama megahit, this 2016 movie starring Ryan Gosling and Emma Stone is also one of the big performers for the genre. It follows the two characters, Sebastian and Mia, as they try to make a relationship work despite having dreams and ambitions that don't work in bringing them together.
Sebastian wants to become a jazz musician and open up a jazz bar, whereas Mia is a playwright and wants to make it big in Hollywood. Despite them getting along very good initially, things start to fall apart after they start arguing about how their dreams and ambitions are chafing at the relationship.
After they both gain traction in their careers and ambitions, they both agree on leaving each other for the better of their lives. Sometime later, after they both have achieved their dreams, they meet again, by chance, but knowing they can't be together, a dream sequence then plays, showing what could they have been had they been together and still followed their career ambitions.
A good story that some think it way too much overhyped, but still won a lot of awards.
---
Also Read: Movies Like Hell or High Water – List Of Top 5
Silver Linings Playbook (Released in 2012)
Starring Bradley Cooper and Jennifer Lawrence, Silver Linings Playbook is yet another addition to the movies of this genre that have performed well at the box office and have become a mainstay in the cultural zeitgeist of the 21st century skyline. It depicts Cooper's character, Pat, who has just gotten out of a mental rehabilitation facility for bipolar disorder as he tries to win back his wife, whom he had caught cheating with another man, resulting in him attacking the man.
As he tries to woo her back, he is introduced to another similar character, Tiffany, played by Lawrence, who is the sister of one of his friend's wife. What follows is Pat's attempt to get his ex-wife back, all the while Tiffany gets Pat to like her. Also in the play is Pat's father, who wants to open a restaurant but can't, owing to his gambling habit.
At the climax of the story, we see Pat going for his ex-wife one last time, before realising that Tiffany is the one he's had feelings for all along, and he rushes after her, confessing to her. The movie then ends as they both start living together, and Pat's ex-wife moves in with her boyfriend as his father opens up his dream restaurant after winning a bet.
---
The Notebook (Released in 2004)
We round off this small list with yet another romantic fan-favourite, The Notebook. Released in 2004, its till stands the test of time as a memorable and good movie, telling the tale of the overused plot device wherein one person falls for another person from a lower social category, and despite pressures, make it work.
The same happens here: Gosling's character, Noah, meets and falls in love with Rachel's character Allie. Despite them being from opposite social classes (Noah belongs to the lower class at best, Allie comes from a wealthy family), they start a relationship, with Allie's mother forbidding it on the grounds that Noah is dirt poor. After serving in WWII, Noah returns back and builds the dream home that he once promised Allie they'd share. Allie, herself preparing to get married, reads about this in a local newspaper and goes away, leaving behind her furious mother.
As Allie and her fiancé attempt to repair back, she runs away again to Noah. The movie then ends with both of them in a hospital; Noah suffers from a heart attack, whereas Allie has dementia. The nurse later finds them both in the same bed, hands clasped together, dead. Another good film like 500 Days of Summer.