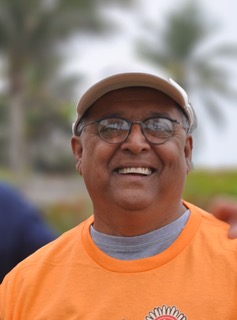 Soon after he moved to Jupiter Inlet Colony, Dr. Saeed Khan learned that the town owned an ocean-side green space north of the Jupiter Inlet which was overgrown with invasive, non-native plants.  To make this area more useable to the residents of the town, Dr. Khan spearheaded a project to restore this area.  This resulted in the dune north of the Jupiter Inlet being restored back to its original state after years of being overgrown by invasive plants.
Dr. Saeed Khan formed a team with neighbors and professionals including a landscape architect, surveyor, landscapers, and gardeners to restore the dune. He led the team for the project through all the stages including a new survey, landscape plan followed by a presentation to the town's commission and approval of a modified plan.
Dr. Saeed Khan absorbed the initial capital cost until kind donations from neighbors and the town helped defray part of his cost. Then many residents joined the team after the initial professional restoration in restoring this important protective dune area, hand pulling any remaining invasive species, and planting native plants.