Florida-based IT specialist Charles Varner enjoys continued success as a professionally certified technical architect.
A veteran of the world of IT, Charles Varner has now been in the field for almost 20 years. For five of those, the popular Salesforce specialist has been a crucial member of a Florida-based software team focused on exceptional client outcomes. Operating from Flagler County, Varner joined his current colleagues following a move from Birmingham, Alabama.
"It's great to be marking five years in my current role," says Charles Varner, speaking from his home in St. Johns County. Varner is a certified Salesforce specialist. He presently holds around a dozen titles, including Salesforce Certified Application Architect, Salesforce Certified Visibility and Sharing Designer, and Salesforce Certified Field Service Lightning Consultant.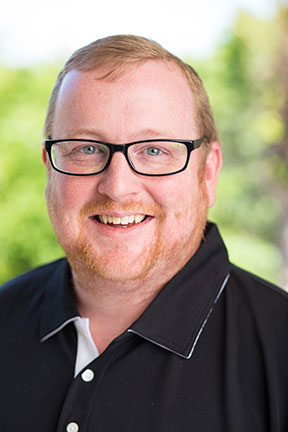 Salesforce specialist Varner began his current role in 2016. "I joined the software team focused on Salesforce development using Apex, Visualforce, Angularjs, JQuery, and CSS," he explains. The IT professional immediately excelled, creating Apex batch jobs to assist with data loaded using Jitterbit, working on application integration using REST web services, and more.
The following year, in 2017, Charles Varner then took on a new role as a technical architect at the same outfit. It's this position that he's held since, establishing himself as a vital part of the company's team in the process. "As a technical architect, I specialize in systems integration using third-party applications and SOAP and REST web services," the veteran IT consultant points out.
The team of which Varner is a part was originally established around ten years ago with the goal of creating a modern group of consultants committed to exceptional client outcomes. A decade on, it remains comprised of a growing roster of expert consultants, collectively renowned for their program management, project execution, and data migration skills.
Move south takes Charles Varner from Alabama to Florida
Prior to joining his current colleagues in 2016, Charles Varner was a senior systems programmer at BBVA Compass in Birmingham, Alabama, for a number of years. BBVA Compass, now BBVA USA, is a bank headquartered in the bustling Cotton State city.
A subsidiary of global financial services operation Banco Bilbao Vizcaya Argentaria from 2007 until 2021, the brand was this year acquired by Pittsburgh-based holding company PNC Financial Services. BBVA USA operates primarily in Alabama, Arizona, California, Colorado, New Mexico, and Texas.
Today, Charles Varner is a resident of the city of St. Augustine on the northeast coast of Florida. Located around 30 miles north of his office in Palm Coast, he lives with his wife, Candice, and their two dogs, Coco and Allie.
Outside of his work in IT, Varner is newly passionate about golf. Having recently taken up the sport, he's proud to be a member of St. Augustine's famous Marsh Creek Country Club, which reportedly boasts some of the finest golf in North Florida.