Caring For An Older Adult With Dementia Is Tough — Akash Brahmbhatt Shares How To Lighten Your Load
If your loved one has Alzheimer's disease, Lewy body dementia, or another neurological condition that affects their memory and other aspects of their brain health, caregiving can become overwhelming. Nursing home owner Akash Brahmbhatt says that many caregivers of loved ones with dementia find that they need extra help in order to maintain their own mental health. Here, we'll take a look at what you need to consider to decide whether it's time to bring in outside help to provide your loved ones with the care they need.
Consider Your Well-Being
Caregiver guilt is common, and it can be hard to process the idea of asking someone else to help with your loved one's care. If you were especially close with your loved one, you may want to savor all the time that you have with them — and asking someone else to step in can make you feel like you aren't doing enough to enjoy the months or years that they have left.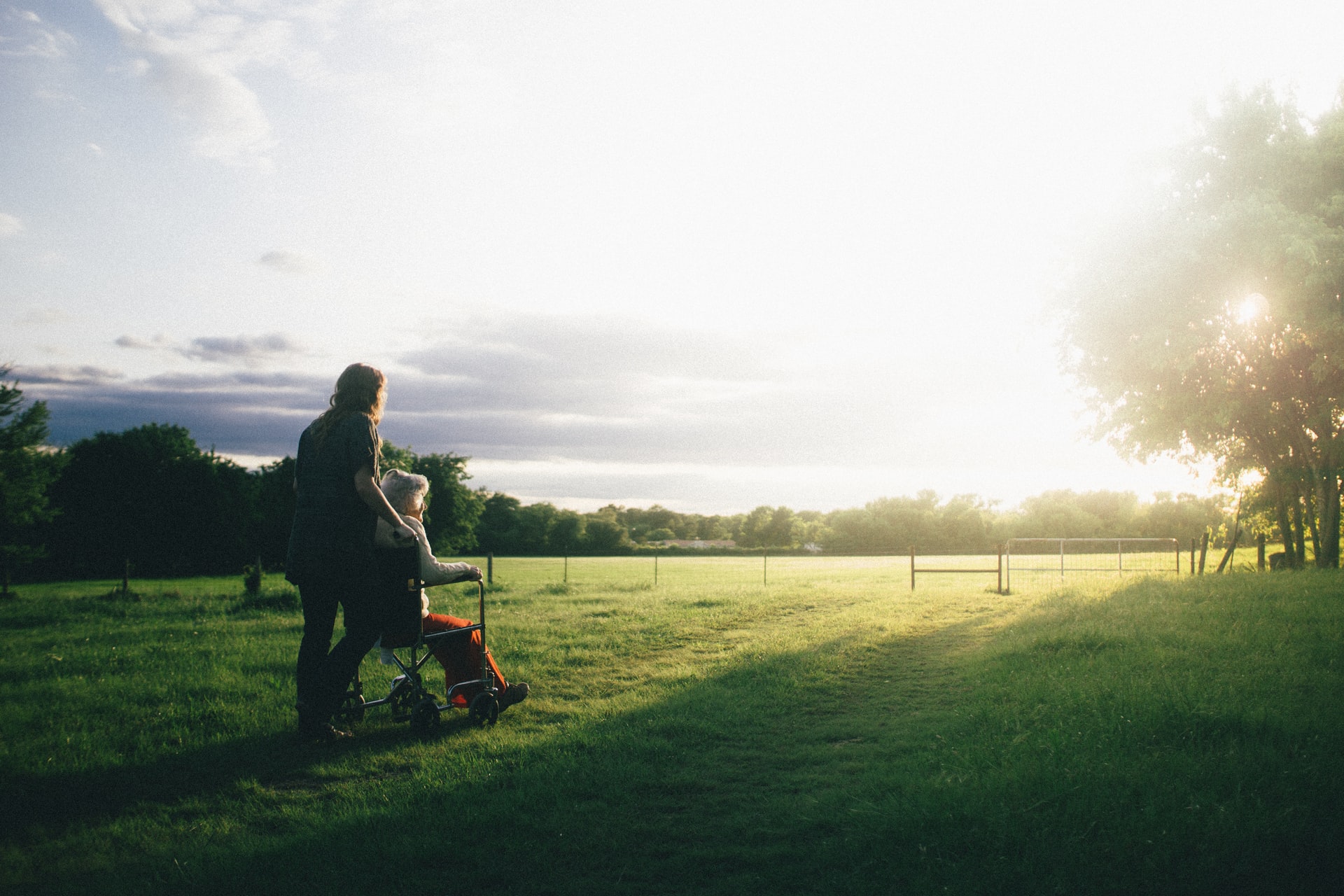 It's important to remember that it's impossible to provide top-notch care for someone else if you aren't caring for yourself. Akash Brahmbhatt recommends taking an inventory of your mental health when deciding whether it's time to ask for help. If you're feeling stressed, forgetful, or resentful of others who have less on their plates, it's time to get someone else to step in so you can practice self-care while still providing your loved ones with the help they need.
Akash Brahmbhatt Recommends Talking With Your Loved One's Doctor
It can be hard to decide whether your loved one's condition is progressing to the point where they'd benefit from around-the-clock care. Akash Brahmbhatt recommends reaching out to your loved one's doctor to discuss whether they think it's time to bring in additional services. Your loved one's doctor can provide guidance on whether in-home or residential care is a better fit for your loved one's ongoing needs.
Research Your Options
After talking with your loved one's doctor, Akash Brahmbhatt recommends researching the memory care options in your area. Consider costs, care, and reputation of in-home services and facilities. Don't be afraid to reach out to memory care services with questions, and if you feel pressured to commit to a service, stand firm and continue to research your options. Akash Brahmbhatt recommends including other family members in memory care decisions when possible. This can help lift some of the decision-making weight off of your shoulders and may provide additional insight from different perspectives into your loved one's condition.